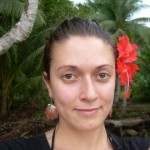 Staying Healthy and Vibrant in Winter with Ayurveda: a lunch time talk at the Burlington Yoga Conference – Winter.
January 7th, 2012, 12-1:30 p.m. – The Davis Center, UVM – Burlington, Vermont

Ayurveda is an ancient and complex healing science that has its roots in India.  Ayurveda can be used to treat chronic health conditions, though much of its grace lies in preventative medicine.  Learn how the 5 elements of Ether, Air, Fire, Water and Earth manifest in both the environment and your diet and lifestyle, and how you can stay in balance to feel vibrant in the midst of winter.