Feel empowered to take your health into your own hands.  Whether you are working with a known pathology or not, Ayurveda looks at your current symptoms from a unique, holistic perspective.  Mind, body, senses and soul are all a part of our well-being.  During the initial consultation, I will get a clearer picture from you about your health background, present state of body/mind, and current routines.  Simple changes in lifestyle and diet can achieve profound results.
Learn about Ayurveda to manage stress, anxiety, irregular or painful menstruation, infertility, insomnia, pain, indigestion, IBS, allergies, obesity, and more.  Feel free to inquire with questions before booking.
We will establish your Prakriti (constitution or elemental make-up) and Vikriti (present state of imbalance). In this session, we will begin to see which elements may be in excess, and which may be causing an imbalance. Ayurveda uses foods, daily and seasonal rhythms, bodywork, and herbs to introduce beneficial qualities which balance the elements in the body. Based on which dosha(s) may be aggravated, I may make diet and lifestyle (routine, yoga, pranayama) suggestions that can restore equilibrium to your body and mind.  Herbs may be recommended if necessary, and you may choose to schedule a follow-up consultation or bodywork.
I take great care to offer tips and resources for integrating and maintaining healthy routines that work with your daily schedule and responsibilities. I understand that changing your life takes time!  We begin by focusing on the few things that are most likely to be effective for bringing you into balance during the present season and your stage of life. As new routines are integrated, self-awareness will guide you into choices that support well-being.
Initial Consult: $85 (~ 90 mins) which includes:
- Lifestyle changes and or treatment recommendations
- Pranayama and yoga guidance (if necessary)
- Herbal recommendations (if necessary)
Follow-ups: $65
You may find it helpful to meet about once per month, or on a seasonal basis, depending on changes in health, schedule, climate, relationship, etc.  Other follow-up options include trips to the grocery store or cooking lessons, or meetings to further guide you in a home yoga practice.
Book both together for better benefit (and savings): $130

Cancellation policy:  Half-fee will be charged if cancellation is less than 24 hours advance.
Please contact us to schedule an appointment.
---
Specials:
Reset and Refresh: Special Cleanse Package
New Clients: $150
Current Clients: $130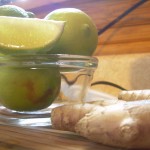 According to Ayurveda, the change of seasons is the natural time to cleanse.  A cleanse can be lightening as well as nourishing.  It is a time to reset our intentions and realign ourselves with our changing environment, boost agni (metabolism) as well as burn up or remove ama (toxins.)  A great idea for all – can greatly benefit those suffering from seasonal allergies, fatigue, mental cloudiness, depression or skin issues.
Includes:
1 Lifestyle Consultation tailored to cleansing
1 Ayurvedic Massage
Yoga and Pranayama instruction for Home Practice
Guidance through your cleansing process over email and phone

This cleansing process takes about 7 days, and it involves a diet of kitchari, self massage (plus the included massage treatment to be done during the cleanse to facilitate the process) and gentle yoga self-practice. It will be tailored completely to your constitution and needs, as we will discuss in the Lifestyle Consultation.  I'm happy to discuss the process and answer questions, simply send me an email.
* Recommended during the change of seasons (Spring and Fall), to jump-start a holistic lifestyle, for those just starting a dairy-free or gluten-free diet, who have successfully completed a course of anti-biotics or other medication, and who are not currently ill, for those experiencing sluggishness, fatigue and more.  Please inquire for more information.
---
Come in to Your Self, Come in to Health: 3 and 6 month programs
Health is much more than the mere absence of disease.  'Swastha,' the sanskrit term meaning 'health' also means 'to be established in the self.'  Changing our lifestyle long term is the best and most effective way to help us find the way of living that satisfies mind, body and soul – finding footing in our own lives, our dharma.  This program may include:
- Lifestyle consultation and lifestyle, yoga, diet and herbal recommendations
– Cooking lessons, recipes, grocery store guidance
– Email correspondence between sessions
– Follow-up consultations
– Yoga
– Ayurvedic Bodywork
To inquire, contact us.

---
Testimonials
"As someone who is moving towards a more mindful and balanced lifestyle having been recently diagnosed with medical hypoglycemia, my consultation with Adena not only helped me to identify my dosha and adjust my habits accordingly, but more importantly, it was an extremely grounding experience. My time with Adena felt both sacred and practical; she met me where I was at and went no further. I was offered invaluable diet and lifestyle advice in support of both my process and my body's natural rhythms. I am extremely thankful for Adena's healing gifts and look forward to working with her over the years." Jennifer Kerns, Reiki Master Teacher, Burlington, VT.
"A huge thanks to you and your support over the past week! The last 3 days of my cleanse have been full of happiness and energy! I am continuing on with self massage, lemon water, and remembering to eat warm foods for lunch. Plus now I have a bunch of new recipes that are healthy and things I would never have known about!" ~ Rachel Keyser, Winooski
Please know I am not a doctor. I do not diagnose or treat for a specific illness. I do not prescribe medication. Ayurveda and Ayurvedic Bodywork are not substitutes for medical treatment. Ayurveda and Ayurvedic Bodywork Massage are complementary with most types of therapy and serve you by providing deep relaxation, comfort and support.  Cancellation policy:  Half-fee will be charged if cancellation is less than 24 hours advance.