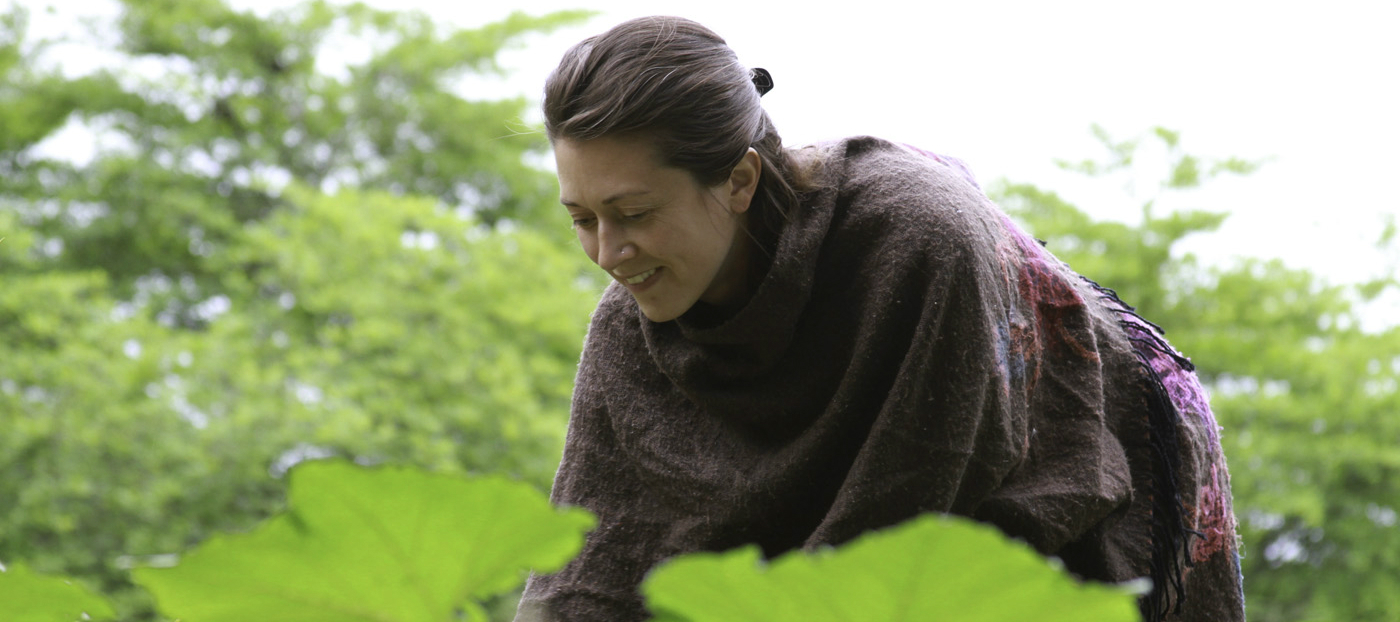 ---
ANCIENT WOMB HEALING FOR MODERN WOMEN | 5 WEEK COURSE
A Live Online Women's Course and Gathering
NEXT ONLINE CLASS: TBD
IN PERSON RETREAT WEEKEND: TBD
Heard of vaginal steaming, but you're not sure how (or why!) you should do it?
Holistic health practitioner, and want to be able to offer more to your female clients?
Looking for natural options for healing from fibroids and cysts?
Struggling with infertility without getting answers?
Painful periods, or raging PMS?
Desiring to (re)connect with your womb space in a loving way?
Looking for the lasting fix, rather than a quick bandaid?
FEEL EMPOWERED TO HEAL YOURSELF
There are ancient tools that fit into the in-between places – the places between wellness and where Western Medicine seems too invasive, that women can learn to use themselves to care for their reproductive health.
I find the tools from Ayurveda and Mayan Medicine to be effective, safe, magical-feeling and empowering for women, in all stages of life and fertility.  It is important to be taught not only the techniques, but the guiding principles, so you can truly practice safely and with knowledge of why, what and how they are used effectively.
I have used all of these practices myself to heal from painful periods, irregular cycles, and through conception, pregnancy and postpartum. I believe every woman who is interested should have access to this ancient, yet still relevant information!
I did not get this information in my general Ayurveda studies – I had to seek out this knowledge through additional education and studying texts.

Past Students Report:
"I had a lot of personal realization ah'has…Many personal things are coming up throughout my pregnancy right now and these [things] are really helping me process." 
"I feel a renewed sense of vigor towards ensuring all of my practices are incorporated into my daily life, which is nourishing to my mental and physical health!"
"I LOVE LOVE LOVE the Maya massage and am looking so forward to trying Uttar Basti this week.  I am already feeling and noticing a change in my digestion since incorporating the massage daily…the Maya method has been amazing and I know that's what it is because nothing else has changed (diet, lifestyle, etc.)…And in regards to Uttar Basti, I think I felt intimidated by it and having the clear, step-by-step directions with an herbal recipe gave me the "green light" I needed to practice this myself! 🙂 Thanks!"
"I feel so blessed and grateful to have been able to be a part of this course.  Infinite gratitude to you and the work you do.  Your teaching style was easy and comfortable to follow.  I got so much out of this course that I will be able to use throughout all stages of my life and be able to pass on to my daughters. Thank you Adena." 
"As we discussed anatomy, both eastern & western, and some of the basic concepts of both Ayurveda & Mayan Abdominal work, certain aspects really resonated with me. I had a feeling of coming home, like a breath of fresh air, or of cool water on a hot day. I thought 'where has this been all my life!' and 'I'm so grateful to have found this wisdom that is so much more full, complete, respectful, and free from ego and arrogance…"
"As a teacher you are warm, clear, and engaging. It's obvious that your learning runs deep and that you have much to offer from personal experience as well as theory. I am nourished to know more tools to support myself and my loved ones; that there is a depth of healing and support for wombs out there, and that we as women can take that path as completely as we choose to."
"I loved the class! …Just being introduced or re-introduced to the meditations was enough to pique my interest & give me some of the 'keys' I needed to further my own research."
—
JOIN A SUPPORTIVE COMMUNITY OF WOMEN
These practices may help women heal from:
Painful periods
Infertility
Fibroids and cysts
Endometriosis
Mid-cycle spotting
Irregular cycles (long or short)
Frequent infections
Feeling disconnected from their womb space
Trauma or loss
SYLLABUS

Week 1 | Your Root – Homeostasis and Hemodynamics
Let's dive into learning about what Ayurveda and Maya Medicine can do for women's reproductive health.  We will talk about the guiding healing principles, and look at your reproductive Anatomy and Physiology from both the Western and Eastern perspectives. Think ligaments, organs and hormones, as well as prana, the doshas, and the vayus and how they play throughout your body, and your menstrual cycle.  Learn what a displaced uterus can look like, and how you might know you have one – and what Ayurveda and ATMAT (Arvigo Techniques of Maya Abdominal Therapy) can do about it.
Week 2 | Moon Cycles
Take a trip around your pelvic bowl with a uterine meditation.  We will talk about the balance of masculine and feminine energy in our lives, in our society, and discuss how to find more balance.  Let's dive deeper into the menstrual cycle and menstrual symptoms, and talk about VPK (Vata, Pitta and Kapha) influences.  We will learn about what an ideal, healthy cycle looks and feels like, as well as important menstrual self care (including digestion and menstruation.)
I'd like to introduce Uttar Vasti during this class, as well as discuss sitz baths, or uttar vasti 'hip baths.'  We will learn herbal formulas to use for different imbalances/symptoms (Western and Ayurvedic herbs.)
Week 3 | Ritual
Continue discussion on Uttar Vasti, learn indications and contraindications, as well as how and when to practice this.  This week we will also dive into Yoni/Vaginal Steaming for healing on multiple levels, as well as inviting ritual into your life.
Week 4 | Snehana and Swedana
Castor oil packs for healing at all stages of life. Nourish and cleanse, while we bring warmth and flow.  Castor oil is a special medicine used in both of these traditions for breaking up stagnation, pain and blockage, as well as bringing in healing qualities of oil.
Week 5 | Sacred Nourishment and Self Care
In Ayurveda, our health is related to our digestion and how we nourish ourselves, and our reproductive health is one of the deepest places of our being where nourishment must find its way.  I will share special foods for nourishing that part of yourself from this tradition, as well as some of my favorite herbs I use daily. We will learn Nadi Shodhana (Yogic breathing practice), and why it is effective for hormonal imbalances, as well as talk deeper about the Self Care Massage you have been taught.
BONUS
Inevitably we will talk about charting your fertility signs – and there is a bonus 2 hour, pre-recorded course on this (included) for those who would like more details.  This is a separate pre-recorded class that will be sent to you in addition to our five lectures!
—
GET YOUR QUESTIONS ANSWERED
This class is taught live each week through online webinar.  It will be recorded, but the beauty is that we are all gathering together and discussing topics long suffered in silence for a majority of women.  In each session there will be time for live Q&A with Adena to clarify the information shared.  And of course, in your 1 on 1 session, you'll each be able to choose what is right for you to practice at this time.  In my experience, the energy arrives just in the gathering, the attention brought in this direction by a group of women invite the healing to happen before any other action needs to take place.
Though there is a lot of information that will be. shared, I hope this serves to be an awakening of the healing power inherent within you all!
1 ON 1
Each student will receive a 30 minute Skype or Phone consultation with Adena.  In this 1 on 1 time, we will discuss these techniques in relation to your personal health concerns, as well as going over in detail, Self care Massage for the Abdomen from the Maya tradition.* This is only taught in the 1 on 1 sessions.
JOIN US
The course will meet in weekly live video lessons, and live discussions with the whole group.  They will be live, but also recorded if you miss a session.
From a follower on instagram: "I used Uttara Vasti to heal my womb and help my fertility after 3 unsuccessful years of trying to get pregnant, 3 years of western medical fertility tests (all that came back healthy) and the diagnosis of unexplained infertility and the recommendation of doing IVF. That was not the path I wanted to take (no judgement, just not for me). I dove in…and never looked back….I'm so happy that you are teaching it! I hope more women can reclaim this beautiful knowledge."
The healing practices are beneficial for women from menarche through and into menopause. Contact me with any questions, registration is open.
$349

NEXT CLASSES SATURDAYS at 10 A.M. ET APRIL 22 – MAY 20
OR MAKE A DEPOSIT HERE FOR $99 (then pay the remaining balance before class begins.)
—
POST PARTUM CARE AND AYURVEDA | 5 WEEK GATHERING AND COURSE
More info coming soon. Contact me with questions.
WOMEN'S SELF CARE | 5 WEEK GATHERING AND COURSE
More info coming soon.Contact me with questions.