A personally guided Ayurvedic cleanse can catalyze your healing process, or help you maintain a state of well-being for years to come.
This is the best option for you if you are ready to experience the true healing capacity of Ayurveda.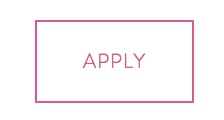 Your cleanse may involve:
A simplified diet, and at least 5 days of kitchari mono-diet
Internal oleation, drinking of ghee or flax oil, if necessary
Taking herbs, triphala and or castor oil, if necessary
Medicated tea herbal enema, if necessary
Herbs or yoga for rejuvenation
What a Guided Cleanse Includes:
Shopping lists, recipes, guiding documents for your reference
One 90 minute, Full Consultation and intake to get you prepared for your cleanse
Email guidance as needed to answer any questions during your cleanse week
One 60 minute Follow-up consultation, as needed – usually post cleanse to focus on rejuvenation
There are a lot of Ayurvedic cleanses out there – I used to offer one online myself.  I've discovered from years of practice, that guidance is vital to the process.
A traditional cleanse in Ayurveda is called Panchakarma.  This process is usually 3 to 6 weeks long, and best done at a Center.  It is usually a once in a lifetime sort of thing. I am happy to point you to Panchakarma centers here in the US, or in India, if this is what you're looking for.
This deep home cleanse focuses on removing ama, or toxins, from deep within your system.  Sometimes, some of the 'karmas' or purgative actions, are used in this cleanse, in order to remove the toxins, but I do not call this a 'panchakarma' out of respect for the process and the practitioners who specialize in it.
This cleanse has served me extremely well. I have done this myself twice per year for about 4 years (taking a break now because of pregnancy and breastfeeding!) and has served many of my clients well as a big step in self healing, whether it is on their path to fertility, or struggles with endometriosis, Celiac's disease, acne, eczema, and other imbalances.  Read my personal story here, about my funky tongue.
Cost: $275
Please fill out an application here, and then schedule your free 20 minute consultation to find out if this is right for you.
---
"Two weeks after completing a Personally Guided Cleanse with Adena, my gut feels clean, nourished, and better supportive of my daily wanderings. Adena met me where I was; I felt I had a perfect amount of instructions to follow for the cleanse week (and beyond). Talking with her on the phone, I felt care, in touch with my needs, and inspired by the knowledge of Ayurveda she shared with me, as this guides me to make healthier choices for myself, like trying to be in bed before 10.  Thank you Adena, thank you mung beans, and thank you honey milk with ghee!" – Tory Sheffield, CA